How Australia Fought the Wildfire Outbreak during US/Iran fight
While we are all being concerned and Making memes about the World War 3 predicted after the elimination of Iran Head of Military Intelligence, General Soleimani Qasem and top Iraqi Paramilitary commander, Australia is suffering the biggest fire ever happened which has resulted to a lot of casualties in the country.
A Wildfire reportedly broke out very quickly due to the hotness and dryness of the season and over 5.7 million hectares of land has been consumed by the wildfire, 10 million people get poisoned by wild smoke while over 500 million animals have lost their lives.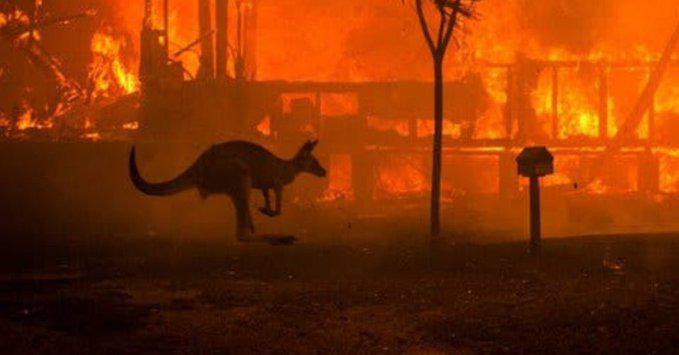 According to reports, the fire is nowhere close to being controlled as it continues to stretch to more killometers, 24 people confirmed dead, 8,000 koalas dead, 500M animals dead, More than 1400 homes destroyed and over 5.5 million hectares of land burned.
However, it is reported that more than 10 million people are in toxic level of bush fire smoke as the country continues to mourn in prayers for God to seize the fire.
Kindly join in praying for the country and make donations to support the cause.
#PrayforAustralia